By Clayton Park
Since changing hands last year, Daytona beachside retail complex is now nearly full.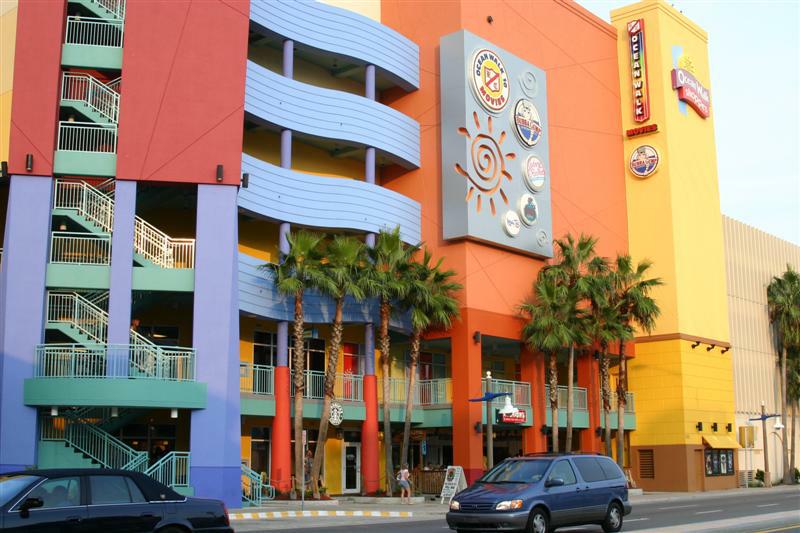 DAYTONA BEACH — Ocean Walk Shoppes has added some new tenants in recent months and in July will be adding another: a restaurant called Crazy Italy.
The restaurant, which bills itself as "fast Italian delights," will be taking over a second-level space last occupied by a Quizno's sub sandwich shop.
The oceanfront retail complex also recently landed a tenant for its last remaining vacant space: a national retailer whose Daytona Beach location will be its first on Florida's east coast, according to Richard Wakeel, managing director for Ocean Walk Shoppes.
Wakeel said he was not yet at liberty to reveal the identity of the tenant, but said, "It's a fun retail concept out of California" that sells "consumable goodies" for the "entire family."
When that store opens in two or three months in the former street-level space last occupied by Starbucks, it will mark the first time in at least a decade that the 110,646-square-foot Ocean Walk Shoppes was completely full, Wakeel said.
"It's pretty much back to where it was before the start of the recession," Wakeel said.
Wakeel took over management of Ocean Walk Shoppes in late April last year following the retail complex's $8 million sale via auction to Toronto, Canada-based Dundas Real Estate Investments.
The complex, at the time of the sale was approximately 90 percent occupied, but Wakeel said "we inherited an absolute mess" with the property having been in bankruptcy for years with "very little maintenance" having been done during that time.
Wakeel said some of the complex's tenants were threatening to leave, but decided instead to have their leases renewed after he and his team took over.
In the past year, Wakeel said the new owners have spent more than $400,000 on repairs and facility improvements, including repainting the entire exterior. The complex experienced some damage during Hurricane Matthew last October, but everything has been fixed, he said.
New tenants include Surfdogs, a Chicago-style eatery that opened in April next to Johnny Rocket's on the second level, Bobiona Personal Computer Designs, and the soon-to-open Crazy Italy.
"Business has been good," said Abby Slager, the co-owner of Surfdog's, which employs six workers. Slager said she and boyfriend Michael Spizziri owned restaurants in Chicago but decided to move to Florida, because "we were sick of the cold." They found a space available at Ocean Walk Shoppes by doing an Internet search and decided to come down to check it out in person.
"We loved the environment (of Ocean Walk Shoppes) and how it was a central spot for tourists, right next to the Bandshell. … There's a lot of foot traffic and the (Ocean Center) convention center down the street," Slager said.
Mike Wilson, president of Paragon Entertainment, the South Florida-based operator of the retail complex's anchor tenant, the Paragon Ocean Walk 10 movie theater, which includes a Mi Pi pizzeria, said, "We're excited that there's (leasing) activity going on. We look forward to the continued success of Ocean Walk Shoppes."
Wakeel said the new owners of Ocean Walk Shoppes are now looking to find a tenant to lease a 6,000-square-foot space on the second level above Ker's Winghouse that to date has only used as a storage unit. "That space has always been kept off the books," he said, adding that he hopes to be able to announce a tenant for it soon. "I'm in discussion with a few brands," he said.
Ocean Walk Shoppes was built in 2002 and is sandwiched between the Volusia-Flagler area's two largest hotels: the 744-room Hilton Daytona Beach Oceanfront Resort on the south side and the 710-room Wyndham Ocean Walk timeshare resort on the north. The retail complex's other tenants include Sloppy Joe's, Bubba Gump Shrimp, Cold Stone Creamery and Mai Tai Bar.