By Clayton Park

DAYTONA BEACH — Jimmy Buffett fans will soon have more than one reason to flock to the World's Most Famous Beach.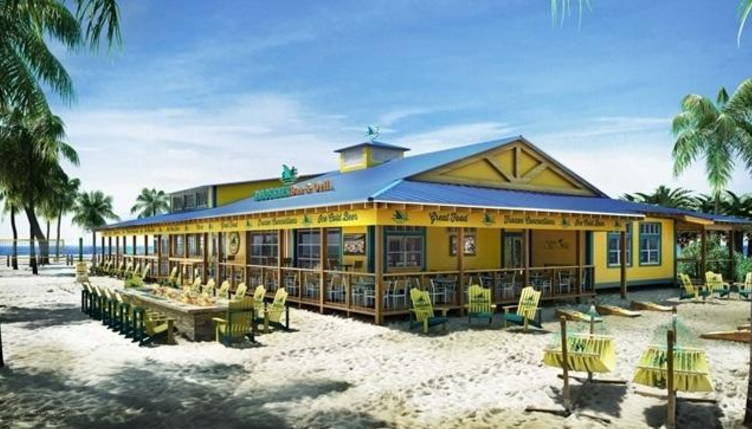 Along with the Buffett-inspired Latitude Margaritaville active adult community being developed along LPGA Boulevard, just west of Interstate 95, a new oceanfront development set to break ground July 12 will include a Landshark Bar & Grill, one of the restaurant concepts owned by Buffett's Margaritaville Holdings company.
The developer of the oceanfront project, which will include a separately owned Tex-Mex restaurant called 214 Cocina, is Consolidated-Tomoka Land Co.
The dual restaurant complex will be built at 451 S. Atlantic Ave., just north of Sun Splash Park, along A1A, in Daytona Beach.
John Albright, the CEO of Consolidated-Tomoka, said the target date for completing the two restaurants is January, before the annual Rolex 24 at Daytona race at Daytona International Speedway.
Albright said Margaritaville Holdings committed to opening a Landshark restaurant there at roughly the same time as when it signed on as a partner with developer Minto Communities to create the planned 6,900-home Latitude Margaritaville 55-and-older community along LPGA Boulevard.
Despite the Margaritaville Holdings connection, the two projects are not affiliated, Albright said.
Consolidated-Tomoka will own the land and buildings for the two-restaurant development.
The estimated cost of the project, not including the land, is $6 millon.
"We think this is a great opportunity to activate the site by having a thriving restaurant operation that will be one of a kind in Daytona Beach," Albright said. "Where else can you buy land on the beach and make the numbers work as a restaurant operation? Our hope is that in perhaps 10 years the market will be strong enough to redevelop this site into hotel, residential."